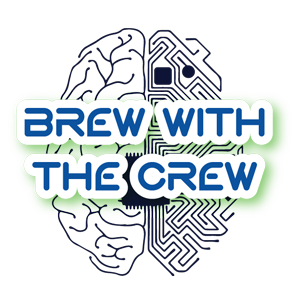 Idaho National Laboratory's Resilience Optimization Center (INL ROC), in collaboration with the Institute of Electrical & Electronics Engineers (IEEE), would like to invite anyone interested to "Brew with the Crew," an after-work event that will take place every third Thursday of the month at Stockman's Restaurant in Idaho Falls. The brewing with begin at 4:30 with the topical discussion starting at 5 p.m. and adjourning around 6:00 p.m. Finger food will be provided to keep the stomachs from growling.
The purpose of Brew with the Crew is to allow opportunity for resilience-focused researchers and practitioners to interact with others in their community, both inside and outside of INL. In this informal forum, people are not required to provide a documented presentation, but instead to share the nature of their research and interests and to possibly include some interesting stories along the way.
Click HERE to view recorded presentations on Vimeo. *Note: recorded presentations took place during COVID. We have returned to in-person presentations.
**NOTE – The October Brew with the Crew date and location are different. The date is Wednesday instead of Thursday and the location is EIL A102 instead of Stockman's.
Apr 21

Tim McJunkin

Transitioning Microgrids to Net-zero

May 19

Benny Varghese

Advances in Electric Vehicle Charging Infrastructure

Jun 16

Eric Whiting

Matthew  Anderson

C3 Data Center

How artificial intelligence is being deployed in low-power integrated circuits configurable by the end-user

Jul 21

All

yson Ferry

Barry O'Brien

Challenges in High Temperature Filtration at the Integrated Waste Treatment Unit

Aug 18

Chelsea St. Germain

Challenges and opportunities in handling post-harvest algae biomass

Sept

N/A

Resilience Week

**Oct 19

Katya Le Blanc

Three Mile Island from the Operations Perspective

Nov 17

Chaitali Naik

Electrical Studies for Renewable Facility