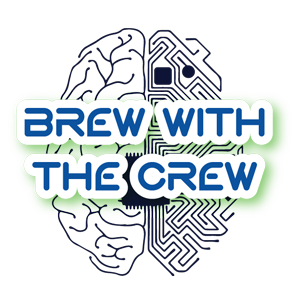 Idaho National Laboratory's Resilience Optimization Center (INL ROC), in collaboration with the Institute of Electrical & Electronics Engineers (IEEE), would like to invite anyone interested to "Brew with the Crew," an after-work event that will take place every third Thursday of the month at Stockman's Restaurant in Idaho Falls. The brewing will begin at 4:45 with the topical discussion starting at 5:00 and ending at 5:45 to allow for postpresentation conversations. The event will adjourn at 6:00. Finger food will be provided to keep the stomachs from growling.
The purpose of Brew with the Crew is to allow opportunity for resilience-focused researchers and practitioners to interact with others in their community, both inside and outside of INL. In this informal forum, people are not required to provide a documented presentation, but instead to share the nature of their research and interests and to possibly include some interesting stories along the way.
Click HERE to view recorded presentations on Vimeo.
*NOTE – The July Brew with the Crew LOCATION is different. The location will be the EIL Meeting Center instead of Stockman's.
| | | |
| --- | --- | --- |
| April 20 | Dawn Davis | INL Environmental Justice Integration: A Community Led Approach |
| May 18 | Jhansi Kandasamy | INL Net-Zero Program: Successes, Progress and Plans |
| June 15 | Mayuresh Savargaonkar | Advancing Self-Driving Using Synthetic Datasets Tagged with Infrastructure and Pooled Vehicle Information |
| July 20* | TBA | |
| August 17 | Jordan Klinger | Turning Municipal Solid Waste into a New Insulation Material |
| September 21 | Russell Harrison | Understanding the CHIPS Act |
| October 19 | Anudeep Medam | Microgrid Fast Charging Station |